Currently Available Units
All of our currently available units are listed below. If you can't find the size you need, keep scrolling to add your name to the waiting list.
A FREE lock is included with every new rental! We have carts, dollies, and hand trucks available to make getting around a breeze.
The first month's rent is pro-rated based on the day you sign up. Your rental will automatically renew on the 1st of each month until you decide to move out.
Give us a call at
203-264-8272
with any questions or if you need assistance with signing up.
Click "Rent Now" to get started!
Units are sorted smallest to largest. Size dimensions listed in feet (Width X Depth X Height)
Locker (4 x 3 x 4)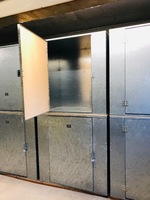 Steel locker unit
3 x 4 x 8
5 x 3 x 8
5 x 3 x 8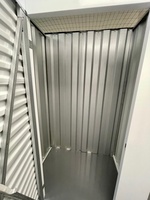 9 x 3 x 6
Closest unit to the back customer garage door. Please note this unit is only 6' tall and the swing door is 2' wide.
5 x 10 x 7.5
Closest to the main entry door
5 x 10 x 8
10 x 15 x 8
Roll up wide door